How I Got the Chance to Work on a Hip Hop Documentary
MIAMI AD SCHOOL'S NETWORK MADE IT ALL POSSIBLE.

(Redman © Paula Vasone)
---
I moved to New York right after graduating from the Digital Photography and Video program in September of 2014 with the specific idea of working with film. To be honest, I was expecting the worst, but a few days after I got there, a friend from school posted a job opportunity. A film producer who had taught at Miami Ad School, was looking for someone to help him out with a documentary entitled Stretch and Bobbito: A Radio Show That Changed Lives. The documentary is going to be about a hip-hop radio show run out of Columbia University in the 90s with live freestyles from unreleased talent.
Having Miami Ad School as a common link with the producer helped enormously and landing my first job in the film industry happened ridiculously faster than I ever dreamed.
(Bobbito Garcia, Busta Rhymes, Stretch Armstrong © Paula Vasone)
---
Stretch and Bobbito explores the social impact of what Source Magazine in 1998 voted, "The Best Hip Hop Radio Show Of All-Time." The documentary film is the story of quirky friends who became unlikely legends by engaging their listeners and breaking the biggest rap artists ever. During the 1990s, Stretch and Bobbito introduced the world to an unsigned Nas, Biggie, Wu-Tang, and Big Pun, as well as an unknown Jay-Z, Eminem, Fat Joe, and the Fugees. The total record sales for all the artists that premiered on their show exceeds 300 million. Stretch and Bobbito created a platform that changed music forever.
Stretch & Bobbito's musical merits are only half of the story, though. Their show had a cult following in the art/fashion world and prison population. All would loyally tune in for the offbeat humor just as much for the exclusive music. Stretch and Bobbito brought a unique audience together, and inspired a movement.
Unfortunately, Stretch and Bobbito eventually parted ways, ending a landmark run that the NY Press once regarded as, "The Best Late Night Radio (All Genres)." In 2010, they reunited for a 20th anniversary broadcast, which rated as the #1 Twitter topic. Their impact is still felt today.
All the documentary photography skills I learned in my time at Miami Ad School prepared me for the challenges that come with working on a documentary film. It allowed me to move up quickly from shooting and production assistant to earning the title of Associate Producer after taking on multiple aspects such as still photography, production, and assisting the editor. The film will premiere August 2015 and I couldn't be more excited.
I couldn't have done any of this without the inspiration and teachings of Ginny Dixon, the director of the DPV program. Ginny is one of the founding members of The Raw Beauty Project, an initiative to showcase beauty and strength of disabled women through photography exhibitions. I was asked by Ginny to shoot two models for the show in New York and one of them, Andrea Dalzell, was featured in Oprah magazine and Arise TV.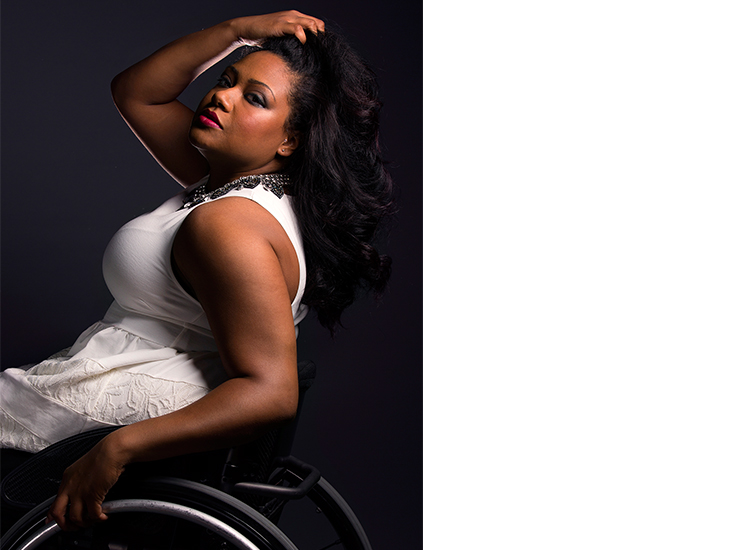 (© Paula Vasone)
---
I also had a solo exhibit where I worked with two soloist dancers from Miami City Ballet and a professional boxer to personify a conflict between strength and vulnerability. These experiences and many more helped build a solid platform for me to continue pursuing my dreams.
<