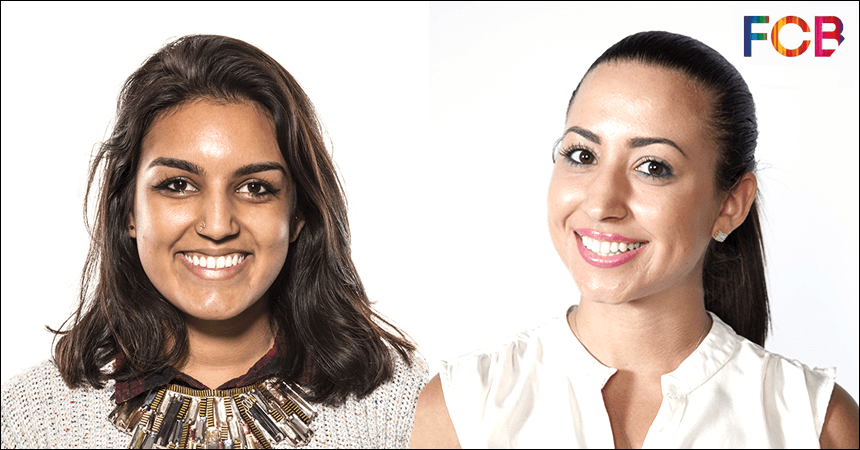 The Creative Career You're Dreaming of is Much Closer Than You Can Imagine
Miami Ad School's placement program continues to bring grads and jobs together. Here are a few of the most recent hires and promotions.

Recent grads Anjali Rao (L) and Brenda "Bree" Fernandez were just hired as a junior art director/copywriter team at FCB in New York.
The month of July has seen lots of graduates find jobs. Here's a list of some of the latest Miami Ad School grads hired in the United States over the past few weeks:
Brian Borromeo • Copywriter @ Form and Fiction, San Francisco
Brenda Fernandez • Junior Copywriter @ FCB, New York
Joao Magalhaes • Art Director @ Alma DDB, Miami
Zoe Neckar • Junior Art Director @ McCann Torre Lazur, San Francisco
Kien Quan • Social Content Creator @ 360i, New York
Anjali Rao • Junior Art Director @ FCB, New York
Daniela Rodriguez • Junior Art Director@ McCann Worldgroup, Miami
But, it's not only recent graduates landing their first jobs, a few of long-time grads moved up in the ad world too:
Michael Greenberg • Creative Director @ mcgarrybowen, New York
Menno Kluin • Chief Creative Officer @ 360i, New York
Menno Kluin, a 2005 graduate of Miami Ad School, is now the new Chief Creative Officer of 360i.
Many of the new hires met their future employers at one of Miami Ad School's Portfolio Reviews. Some were hired as a result of impressive internship performances, some by teachers who knew they had spotted a student that was a "keeper." Still, others found their opportunities with our Job Leads for Life program that provides graduates with hundreds of job postings every year—at all industry levels—throughout their careers.

Your creative future is here. Apply Now!